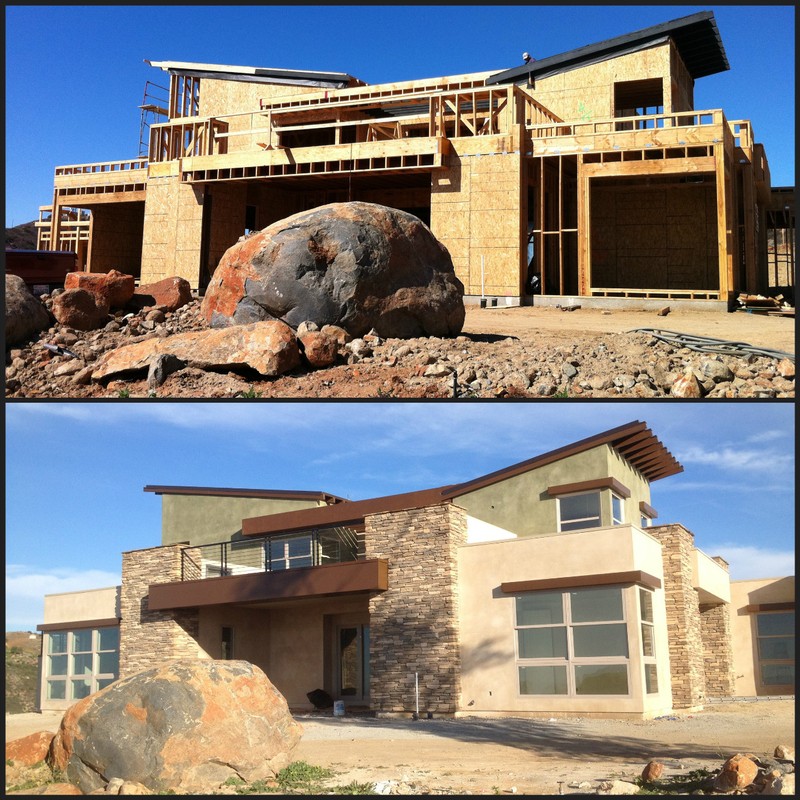 Design:


When meeting with Mike Amos and Sons you will discuss the Home Design. This process is easier than you may expect. The goal is to make this process fun, so that you enjoy the designing experience.
We will work with your plans and designer, or schedule an appointment with one of our experienced Home Designers and Architects. These professionals will listen to your needs and desires and will design a home based on your lifestyle, personal tastes, and budgetary requirements. One of these designers will develop a set of preliminary drawings, and from those drawings (set of plans) MLA General Contractor and Sons will estimate the price of your home.
If the estimated price falls within your range, we will then work on final drawings. If the estimated price is out of your range, we will mutually agree on modifications that will hopefully bring it back into your range. We will work on making your dream a reality. It's that easy.
Site Selection and Orientation:


The building site you have chosen is essential when designing your custom home. You will need to take advantage of any views, trees, driveway orientation, slope and drainage that will affect the way your custom sits on the building site. Being able to for see the end result is one of MLA General Contractor's strengths.
Financing:


At this stage you should have your loan application in process if needed. This enables you to get your pre-approval dollar amount for your custom home and site if needed.
We will be happy to give you names of mortgage companies and banks that we have dealt with to help with your financial needs. With home interest rates at an all time low now is the time to build your dream home. Please contact us for Construction Loan Financing.
Pricing and Groundbreaking:


Now that you have your preliminary plan, building site and your financing has been pre-approved, next in line is final pricing. This is a lot easier to accomplish than you might imagine.
Pricing can be determined now that the specifications and allowances for your home have been based upon your preferences and plans. You are given allowances for items in your home such as flooring, stone, fixtures, appliances, landscaping, etc. These allowances able you to select and get pricing on your selections.
Now you and MLA General Contractor Inc. have an understanding of what your custom dream home should look like, location of house on building site, what amenities it will have and how much it will cost to build. Should you decide to move forward, we will draw up and sign a construction contract and begin building your dream home before your very own eyes. This is when the real fun begins!